Pictures taken by Ania Dybek in Warsaw, 26.08.2010, 05:35. Three girls were after city, waiting for any fast-food bar to open. This is weird in Warsaw that places with "open 24hrs 7 days a week" in their names are actually open from 00:00-04:00 and 06:00-00:00. So between 04:00 and 06:00 you can just sit on a street and cry.
It was still spring/summer season, so in the pictures I'm wearing clothes in spring/summer top colour, which I personally love. The jacket and the blouse are from Reserved, the jeans from Orsay, the shoes from the main market in Toruń, the scarf and the earrings from H&M and the glasses are from my favourite no-name shop at my eye doctor's.
And there is one more thing - maybe there were three, not four of us, maybe we were waering H&M, not Dior and maybe it was Warsaw, not NY, but I'm ready to announce that the girls are now really after city.
Because today the sad day has come and I finished the last season of "Sex and the City". Oh, what has become of the modern TV, I have literally nothing to watch now! ;<

Stanford, I adore you!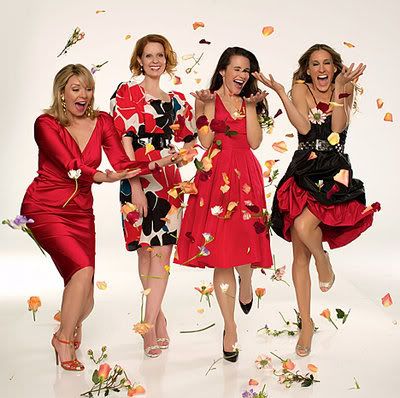 Bye, girls!